What the hell is an EMD SD40-2?
My current messenger status is EMD SD40-2 in progress, and since I also have this as autoreply, a lot of people have asked me what that might be. I think the best guess so far was that it was some formula developed by Einstein. Sorry, but no.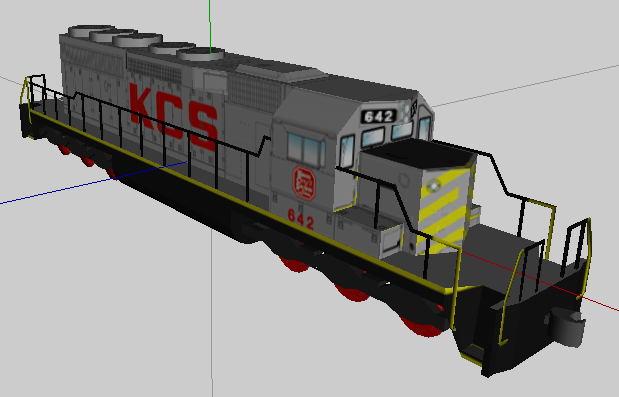 An EMD SD40-2 is an engine, built by the Electric Motive Division of General Motors, with 3000 hp (I guess american horses, built from 1972 onwards. There's a good description of it on the Microsoft Train Simulator page (too bad they don't develop MSTS2).
What you see here is my attempt at creating one of them. The texture in the lower part is undetailed, the upper part is mostly taken from a picture I found with Google image search and the geometry is wrong in several locations, but all in all, it looks close enough to an american diesel engine for me.
You will find this in the first release of my game as a static object, although with a different texture which will be created only by me. Later versions will make this drivable and add wagons as well.
Written on November 12th, 2005 at 09:42 pm