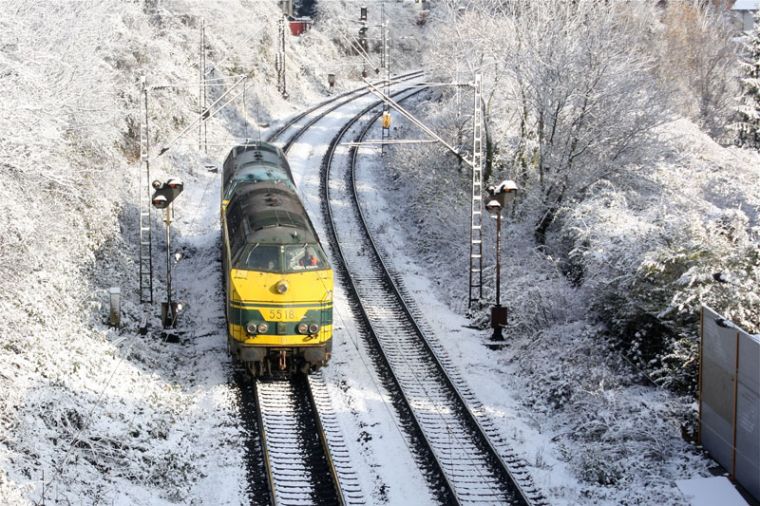 Posted: 22 November 2008

This work is licensed under a Creative Commons Germany license.
Notes
I've always wanted to take a picture from this place, but whenever I came here, there was no train. Today it snowed, so I decided to give it another try, and after an hour of waiting, success!
I can't say why SNCB/NMBS 5518 and 5519 (the one in rear) are driving here over the Montzenroute from Aachen West (Germany) to Montzen (Belgium) without a train, but it does not really matter. Instead, I'm happy tha they came through right at the more or less only moment today when the sun came out.
0 Comments
New comments can no longer be posted because it got to annoying to fight all the spam.