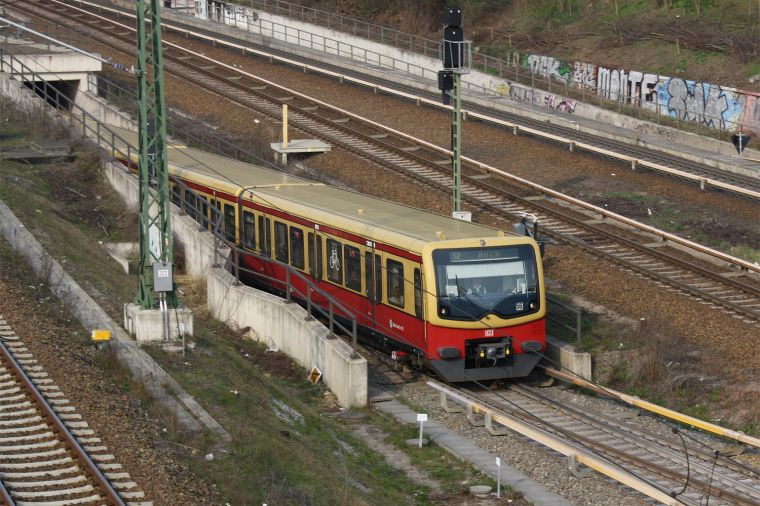 Posted: 10 April 2009

This work is licensed under a Creative Commons Germany license.
Notes
A class 481/482 EMU of the Berlin S-Bahn appears from the tracks leading to the Nord-Süd-Tunnel (North-South-Tunnel) as it heads into Gesundbrunnen station. Notice that the tunnel it comes out of is not yet the Nord-Süd-Tunnel, only a rather short one to cross the tracks of the Ringbahn (Circle Line) here.
Normal S-Bahn systems in Germany are normal heavy rail operations. They often have specialized trains and sometimes higher platforms, but for the most part it looks like normal railroading. Berlin's S-Bahn (and Hamburg's too), however, looks more like a subway operation with the short and low cars and the third-rail electrification. Some of the advantages can be seen here: The third-rail electrification and low height means you need far less clearance under tunnels and bridges, and the short vehicles allow for some extremely tight corners.
0 Comments
New comments can no longer be posted because it got to annoying to fight all the spam.