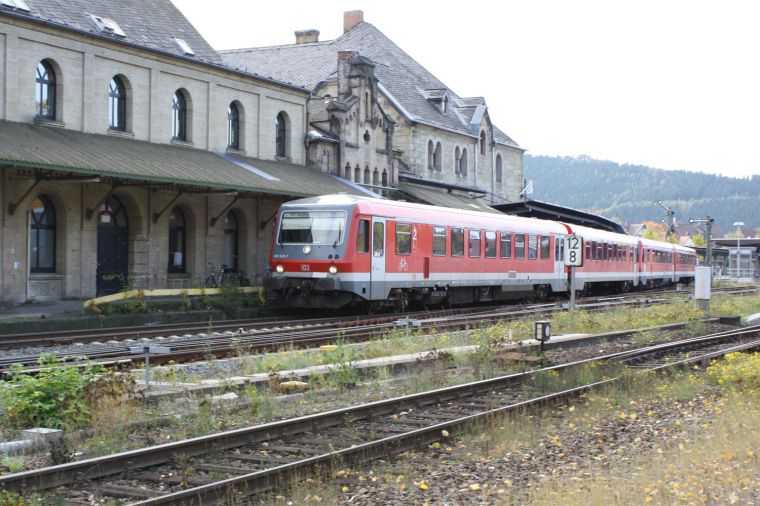 Posted: 8 February 2009

This work is licensed under a Creative Commons Germany license.
Notes
This picture was taken on actually the first day that I had my new camera, the Canon EOS 1000D. I've been meaning to post some things from that first tour, but somehow I've never been able to get around to it.
Two class 628/928 DMUs are heading out of Goslar station towards Braunschweig (Brunswick). Plans are to replace this service by 2015 with tram-trains that continue right into Braunschweig's city center. Money for the project hasn't yet been secured, which makes it all a little difficult. I, personally, would like that, since Braunschweig is much more interesting, but Goslar's store owners should be fighting toes and nails against it. Apparently they haven't yet realized that people coming from there to here for shopping is very much unlikely… Until this project starts, however, we will probably continue to see the old 628s, which is not a real problem in my opinion.
This picture's lighting is a little more harsh than it really was there (and I think it's a little over-exposed), but I do actually like the overall effect. If I could, however, I'd get rid of that milepost (which tells us that it's 12.8 kilometers from here to Vienenburg).
0 Comments
New comments can no longer be posted because it got to annoying to fight all the spam.