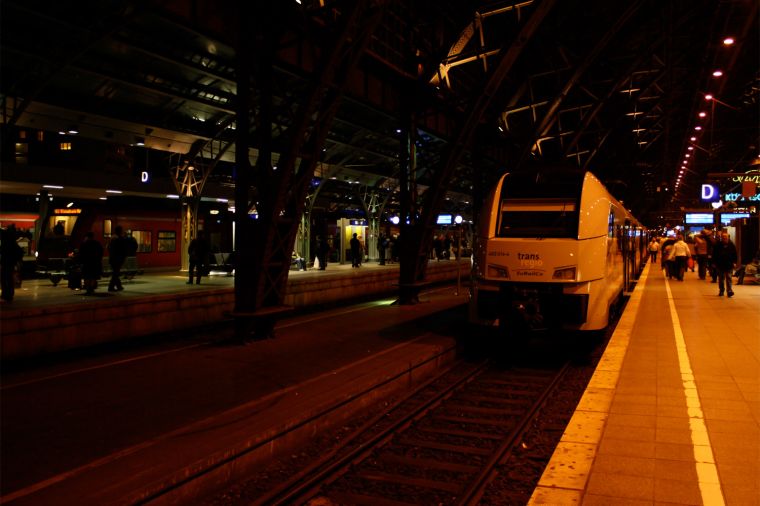 Posted: 15 December 2008

This work is licensed under a Creative Commons Germany license.
Notes
As the philosopher Jagger once said: You can't always get what you want. I, for example, would have wanted another train on track 8 (to the left, behind the columns) to complement this picture, but no chance. Why was I even on track 7 to begin with? Because I had forgotten what track the 103 would arrive on and it took me a while to realize that heading for Dortmund, the train would appear in the eastbound half of the station instead.
Now, you may be wondering why this Transregio/Mittelrheinbahn Siemens Desiro ML has its headlights turned off. It's engineer certainly was wondering about that, asking random people on the platform whether it was working now. With a delay of at least half an hour due to this (if I gathered correctly), this fits in nicely with the recent german railroading tradition of things breaking in various ways on launch day.
0 Comments
New comments can no longer be posted because it got to annoying to fight all the spam.