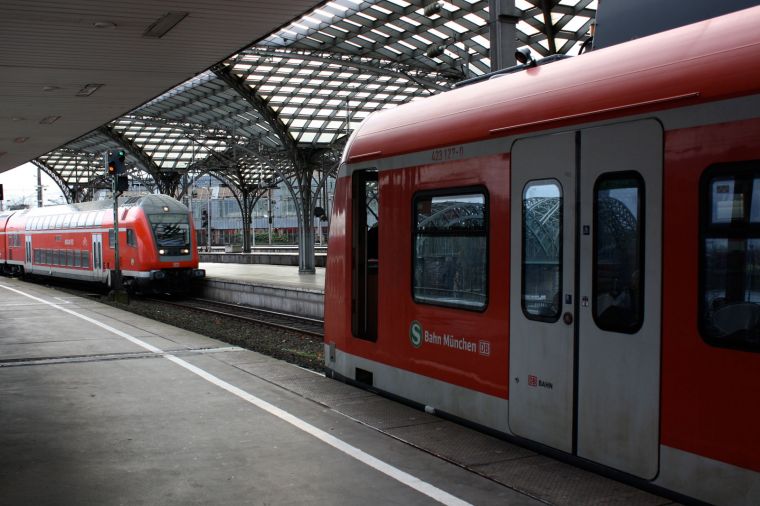 Posted: 8 December 2008

This work is licensed under a Creative Commons Germany license.
Notes
There are two possible explanations for this shot. One is that I've discovered the world's longest S-Bahn (commuter train) line, reaching all the way from München (Munich) to Köln (Cologne). The other is that the S-Bahn München is lending vehicles to Cologne, which makes infinitely more sense, but is at the same time much, much more boring.
Opposite is the cab car of the RE 1 (Regional Express 1) or NRW-Express (North-Rhine-Westphalia Express, after the state) from Hamm via Cologne to Aachen. The RE1 is the line from Cologne to Aachen that won't be switched to Bombardier Talent 2 EMUs (which would be the RE9). Until this transition it remains the only one with modern cars, a top speed of 160 kph and air conditioning, and consequently the one I'd always recommend when going from Cologne to Aachen.
0 Comments
New comments can no longer be posted because it got to annoying to fight all the spam.