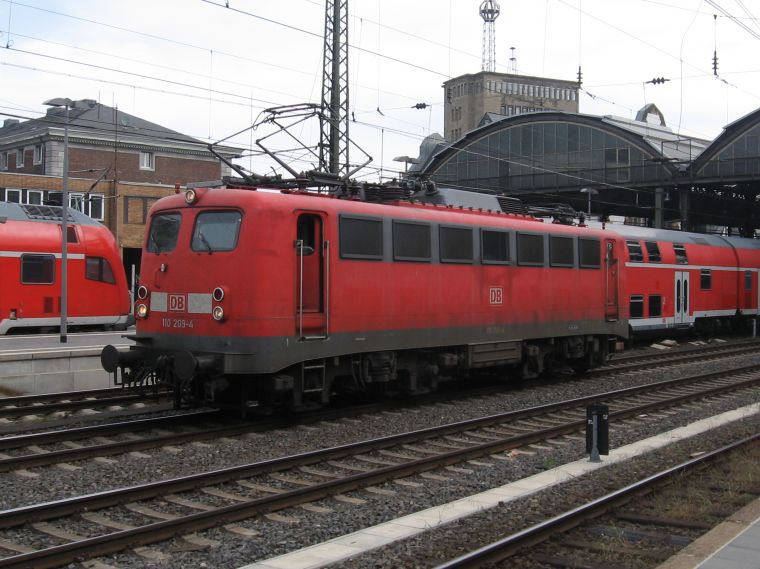 Posted: 24 May 2008

This work is licensed under a Creative Commons Germany license.
Notes
I didn't use to care about this kind of engine much, but shenanigan87 is hunting for these elusive beasts and it seems I caught part of that fever as well. The E10, since 1968 class 110, is the first post-war electric locomotive design of west germany, together with the nearly identical 140 (different trucks and gearing, for freight use) and a million of subclasses that all look the same. It's rapidly going out of service, but some can still be seen in use on charter trains or regional trains. Today we had a total of four of these machines in Aachen station and the attached rail yard. Weird.
The unit here is waiting for a special train with pilgrims returning from Lourdes, which will come via Belgium. With a modern multiple voltage locomotive, it wouldn't have been necessary to change locomotives in Aachen, but modern locomotives cost money and this one more or less does
0 Comments
New comments can no longer be posted because it got to annoying to fight all the spam.