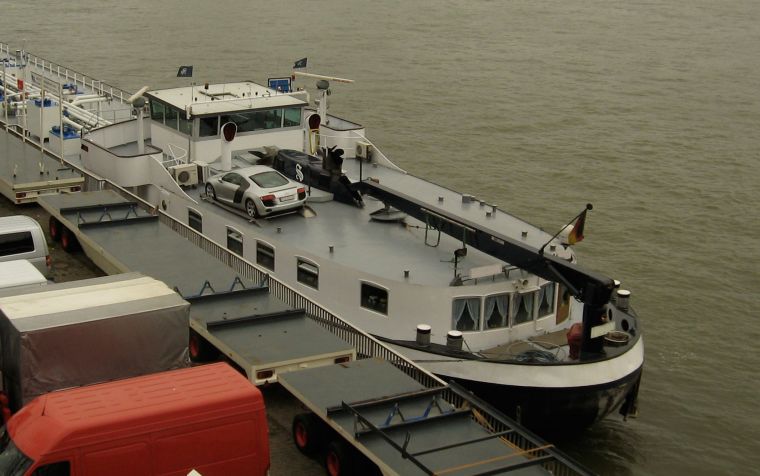 Posted: 29 April 2008

This work is licensed under a Creative Commons Germany license.
Notes
You often see cars parked on riverboats. But normally it's something small, not an Audi R8. Seems like being a captain pays better than I thought…
Thanks to CJSutcliffe for reminding me that I still had that one with his picture of an R8 .
I'm afraid I'm not a huge R8 fan, though. I mean, it's basically a flat TT. Just another Audi. Now, the Alfa 8C Competizione, that's a supercar…
0 Comments
New comments can no longer be posted because it got to annoying to fight all the spam.