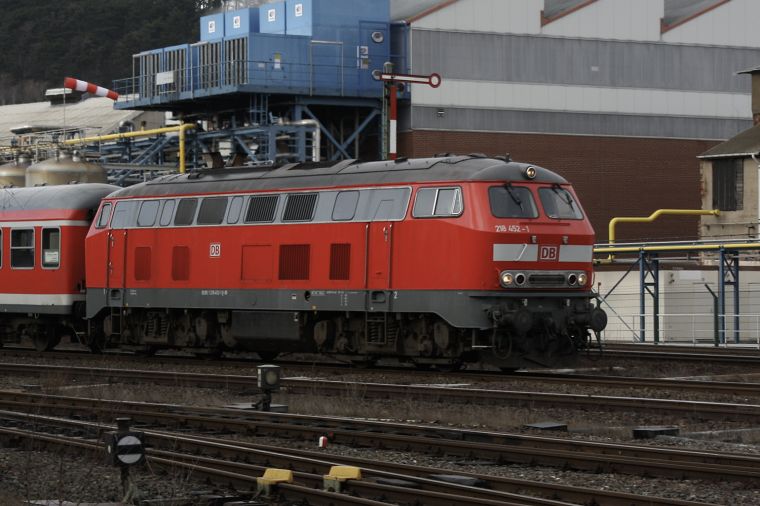 Posted: 27 March 2009

This work is licensed under a Creative Commons Germany license.
Notes
The Braunschweig depot still has a small number of class 218 diesel locomotives. Apparently, their only remaining duty is the RegionalExpress Hanover-Bad Harzburg, which interestingly does not even pass Braunschweig. How long this will remain is unclear, estimates range from two years up to minus three months (obviously I kind of doubt that last one). It's also not yet known what will replace these trains then.
Here, 218 452 hauls one of these trains through Oker, the final station before reaching Bad Harzburg.
0 Comments
New comments can no longer be posted because it got to annoying to fight all the spam.