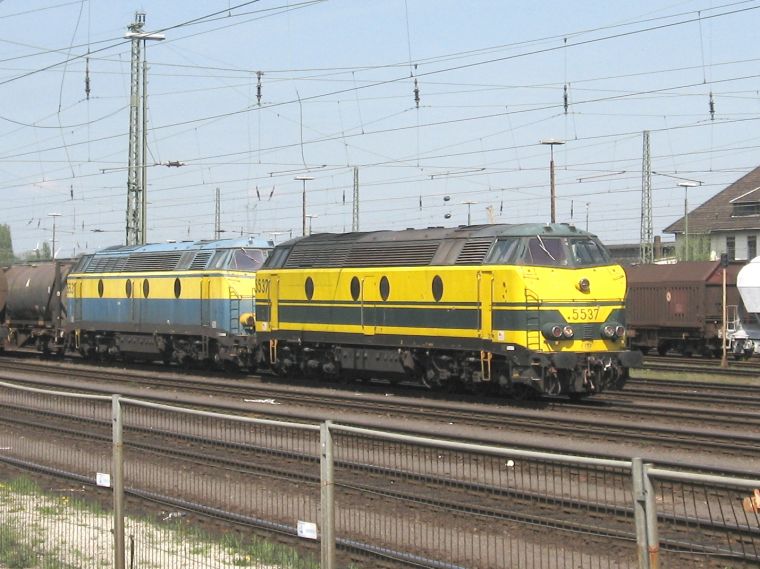 Posted: 5 May 2008

This work is licensed under a Creative Commons Germany license.
Notes
Two belgian locomotives of class 55 are starting from Aachen West on their journey to belgium, making lots of noise in the process (not shown). I'm afraid I can't really say much about these units because I'm not too familiar with belgian railroads.
0 Comments
New comments can no longer be posted because it got to annoying to fight all the spam.