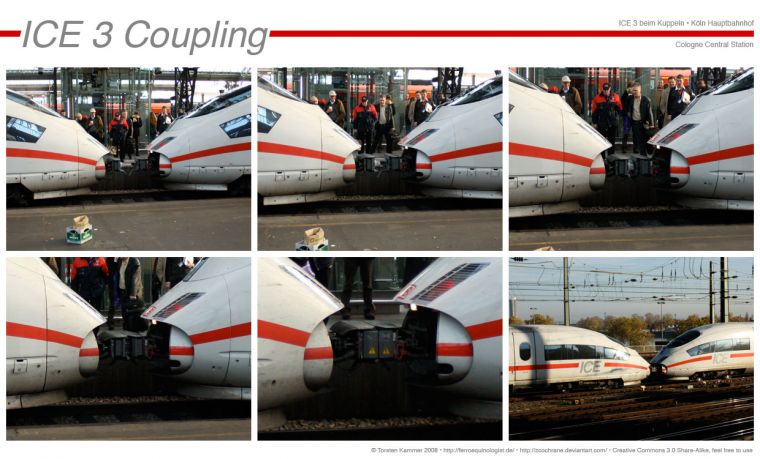 Posted: 14 November 2008

This work is licensed under a Creative Commons Germany license.
Notes
I've promised o-l-pixel to take some pictures of ICE 3 trains coupling. By pure chance I happened to be able to take some this saturday. When I finally got around to readying and uploading them, I was told that today is his birthday. Well, happy birthday then!
To be honest, the procedure itself is interesting when you're standing next to it (see the crowd gathered at the other platform), but it doesn't look very interesting on the pictures here. In this case the right train is standing, while the left one is approaching it very slowly. Then, they connect, which automatically couples the trains mechanically as well as the air systems. Finally, the civers at the side which hide the electrical connections are brought out. It takes a few minutes more for the final train to get moving, which is what allowed me to take a picture of it when it was leaving Cologne station again.
0 Comments
New comments can no longer be posted because it got to annoying to fight all the spam.