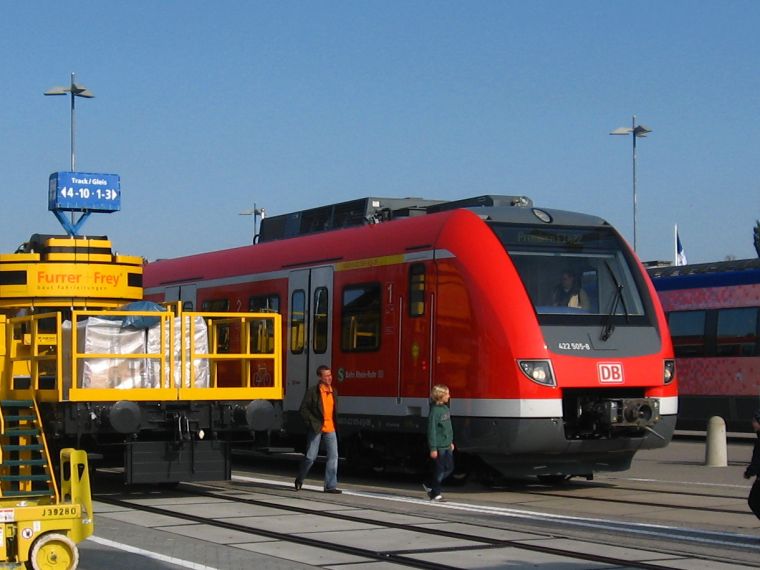 Posted: 29 September 2008

This work is licensed under a Creative Commons Germany license.
Notes
Currently, the S-Bahn Rhein-Ruhr uses class 420 EMUs, trains consisting of class 143 locomotives and x-type carriages and, newest of them all, class 423 EMUs, which are closely related to EMUs of classes 424, 425 and 426.
This is a train of the new class 422, an evolution of the class 423 which is meant to replace the last 420s and the locomotive-drawn carriages in the system.
The most obvious difference to the class 423 is the new cab, which has been re-designed to be longer and now features impact-absorbers for increased crash safety. It also looks better in my opinion. In addition, the train has now brakes on the middle truck, as brake performance was quite an issue with it's siblings, and a door which will better check for persons inside than before, which also was a problem with the 423. What remained is everything else, including the most inconvenient seats in german railroading since fourth class was abandoned.
0 Comments
New comments can no longer be posted because it got to annoying to fight all the spam.