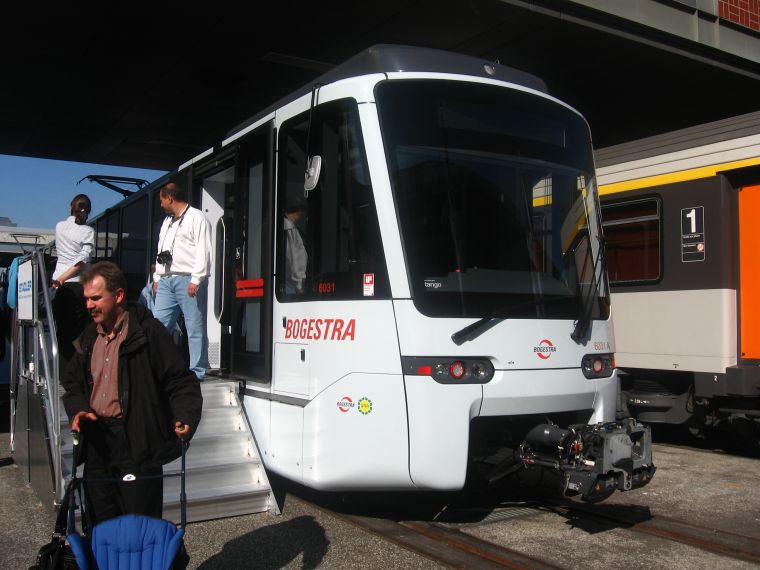 Posted: 3 October 2008

This work is licensed under a Creative Commons Germany license.
Notes
In theory, there's only one LRV network in the "Ruhrgebiet" for all the cities that are part of the area. Practically, the lines of the various cities are mostly independent, with different operators, vehicles, train protection systems and even gauges. This is the Stadler Tango, the latest vehicle for the normal gauge part of Bochum's network, operated by Bogestra. The train should not be confused with the very-similar looking Variobahn, also by Stadler for Bogestra, but meter gauge (3.3 feet), low-floor and much more an ordinary tram, which is actually even a little newer.
As an LRV, the Tango feels at home in the gap between streetcars and subways. It has a high floor to be used at high platforms. I don't know whether usage with low platforms is planned or whether there even are any low normal gauge platforms in Bochum. The seats are directly taken from modern bus suppliers, which I would not call a good thing, though. I like the white livery, though we'll have to see how well it fares against Graffiti idiots.
0 Comments
New comments can no longer be posted because it got to annoying to fight all the spam.