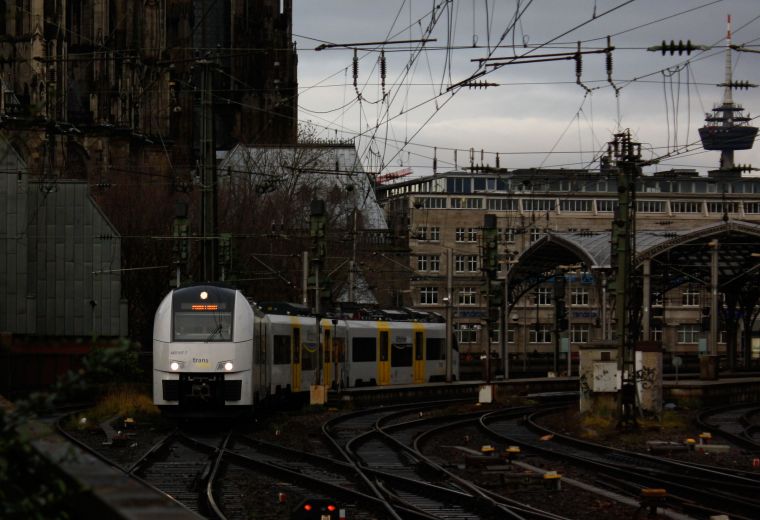 Posted: 8 December 2008

This work is licensed under a Creative Commons Germany license.
Notes
The Siemens Desiro ML, seen last at the Innotrans exhibition, will enter regular service shortly and is currently in test or possibly training duties on the so-called "Mittelrheinbahn" (middle rhine line) from Cologne (seen here) to Mainz. To be honest, the train sure could have used some more color. The destination sign, by the way, says "Probefahrt" (test drive), it's just impossible to get a good picture of it thanks to the control frequency (at least that's the explanation a railway magazine offered once, if you know better, please tell me).
2 Comments
Ulrich Kammer
Falls Du mal etwas über die Drittelregel lesen solltest, in diesem Bild ist sie richtig angewendet.
Kamera vielleicht doch etwas heller einstellen (so sieht es zumindest auf meinem Monitor aus)
Das mit dem zu Dunkel habe ich oft gehört, aber wenn man das Bild heller macht, dann sieht man sehr, wie unscharf es doch in den meisten Bereichen außer am Zug ist (das ist mir damals auch gar nicht aufgefallen, als ich das Bild geschossen hatte).
New comments can no longer be posted because it got to annoying to fight all the spam.