Windows network
And again, I've finished the Mac version enough for the release at Björn's LAN this friday. By the way, this version will be only available at Björn's LAN, so if you aren't invited, sorry, bad luck. Anyway, I now started porting everything to Windows.
And it works. Including network.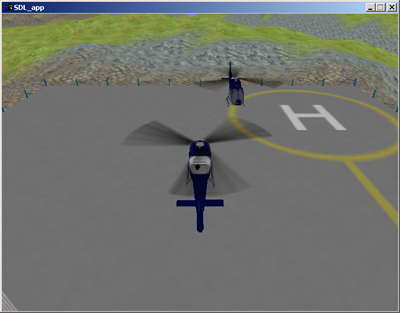 The other helicopter you see here is my iMac, acting as server. By the way, both PC client and Mac server as well as Mac client and PC server work. Also, everything else I did to Hubschrauber since the last release, which has been a lot, works.
Now I'll only have to do some more polish for the LAN. Especially the localisation has some huge gaps. As soon as that is out of the way, I'll play the game on the LAN. For maybe five minutes, before everyone says "Boring shit."
Written on January 29th, 2007 at 10:28 pm