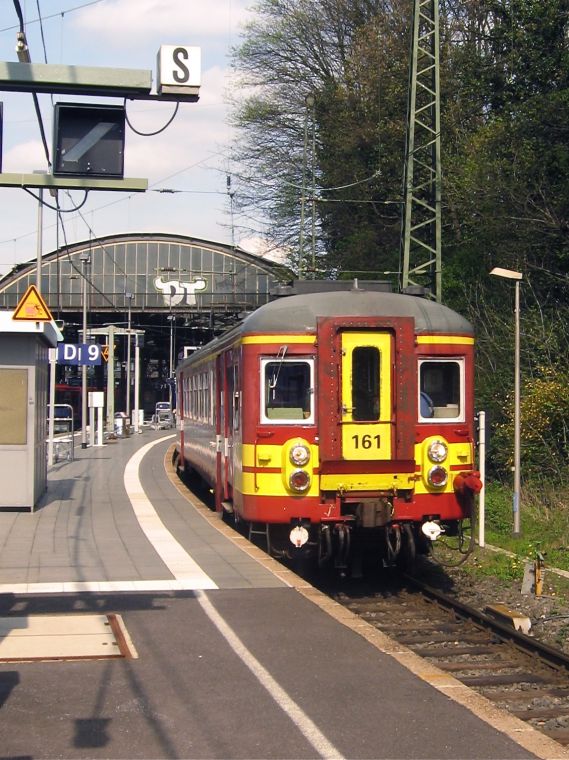 Posted: 27 April 2008

This work is licensed under a Creative Commons Germany license.
Notes
The belgian class AM 62-79 is not exactly a beauty, I think. Usually you don't see those old EMUs outside of belgium, as they can't operate under anything but belgian electricity and don't have any train control systems except for the belgian ones. The one exception is the line that's called InterRegio Q in Belgium, RegionalExpress 29 in Germany and "euregioAIXpress" in both, which connects Liège (known in Germany as Lüttich) with Aachen.
This is possible because Aachen is the official border station, and some of the stations tracks can be switched to belgian 3 kV DC. The line is completey operated by the SNCB, the belgian railroad company, and doesn't have any stops in Germany other than Aachen.
This particular train has just started the journey back to Lüttich. I'd like to point out the american couplers, this is something german EMUs and DMUs never have.
0 Comments
New comments can no longer be posted because it got to annoying to fight all the spam.