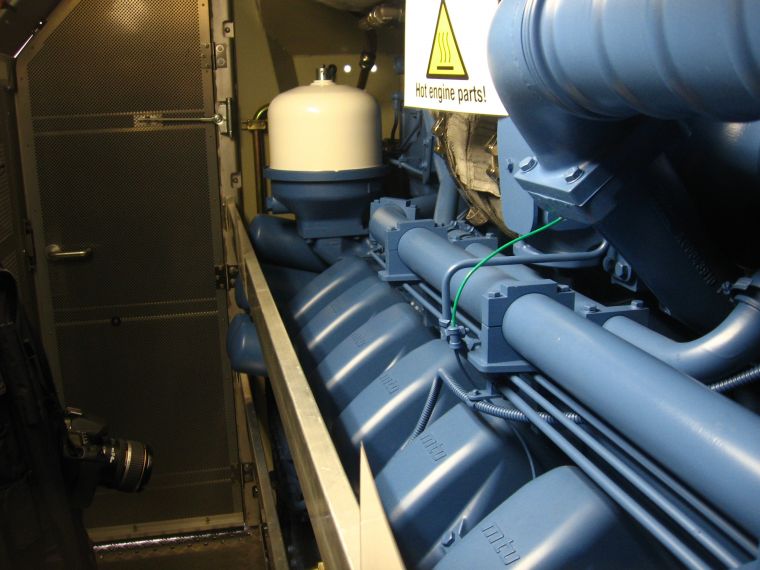 Posted: 3 October 2008

This work is licensed under a Creative Commons Germany license.
Notes
Except for a class 66 with slightly unusual lights, I think I've posted anything vaguely interesting where I got good pictures from Innotrans, so how about something that happened on the side? This is the engine room of a Bombardier Traxx F140 DE, basically the diesel version of the Traxx line. What's interesting, apart from there being not a lot of space in the room and the engine parts being hot, is that Bombardier does not build it's own motors. Instead, it's delivered by MTU Friedrichshafen (a company that was historically known as Maybach Motoren, yes, the same from the cars). In general, no german producer of diesel locomotives and DMUs builds its own diesel engines. They are always bought somewhere, and in some cases the customer even has the freedom to choose between several types. An exception used to be MaK, but they got split up, and their locomotive building business is now Vossloh, while their motors are now part of Caterpillar.
What surprised me most is how comparatively small the prime mover and the generator (in the next room, sorry I don't have a good picture) are in comparison to the rest of the locomotive.
0 Comments
New comments can no longer be posted because it got to annoying to fight all the spam.