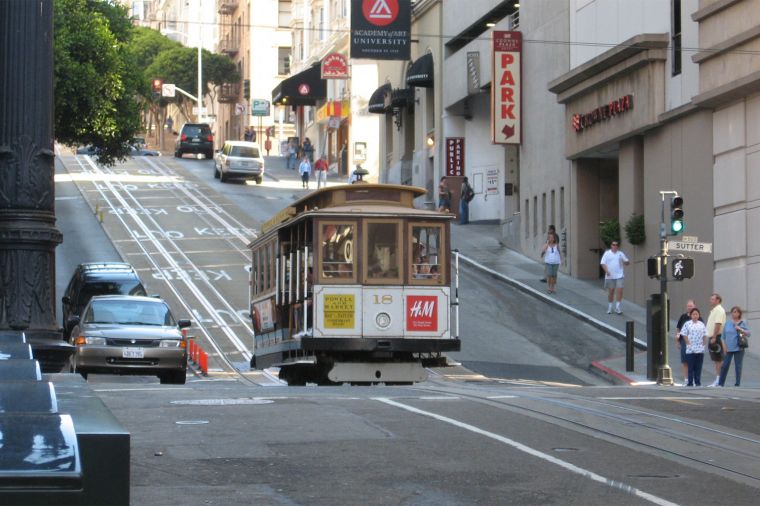 Posted: 19 February 2009

This work is licensed under a Creative Commons Germany license.
Notes
I've been meaning to post more pictures of my trip to San Francisco, in particular of the cable cars, ever since I started posting railway pictures basically. So, uhm, sorry for the slight delay.
Cable Car #18, on Powell and Market service, is here descending down Powell Street, a block away from Union Square. This section (while far from the worst) shows nicely why San Francisco is the only town where cable traction survived: No normal streetcar could ever hope to deal with these grades.
0 Comments
New comments can no longer be posted because it got to annoying to fight all the spam.