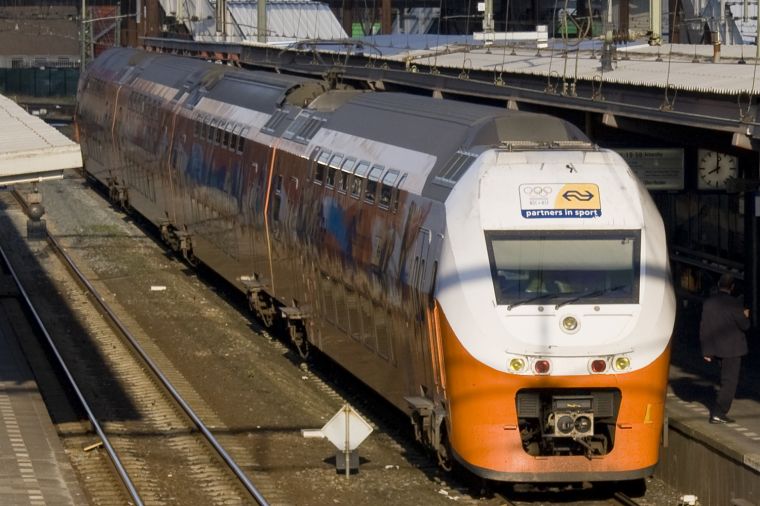 Posted: 18 June 2009

This work is licensed under a Creative Commons Germany license.
Notes
This is a special rare train I got in Arnhem. Two of the popular (or at least frequent) VIRM double-decker EMUs have received full-body advertisement for NOC*NSF, the dutch national olympic comittee and the sports federation. This is one of them. I'm generally opposed to sports, but I'll make an exception to just about any of my principles as long as it violates no laws and gives me nice pictures.
The train is largely orange, the traditional color of the dutch royal family and hence of the netherlands, at least when it comes to sports, showing artist renditions of various sports in the area between the upper and lower window rows. The ends are partially painted white. A freaking big double-decker train in full orange was, apparently, considered to be not visible enough on it's own…
0 Comments
New comments can no longer be posted because it got to annoying to fight all the spam.