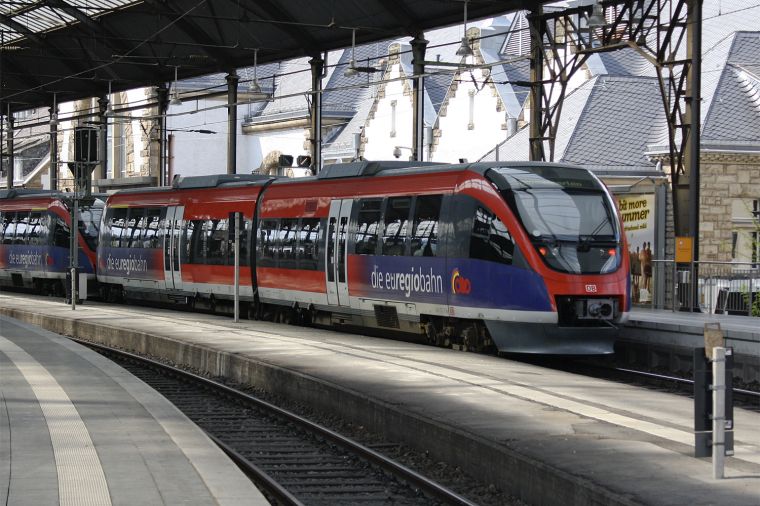 Posted: 26 April 2009

This work is licensed under a Creative Commons Germany license.
Notes
Ich bin vielleicht nicht so ein Talent-Freak wie manch anderer, vielleicht auch weil der Zug hier doch recht gewöhnlich ist (immerhin wird er in Aachen gebaut), aber ich kann und will nicht leugnen, dass er doch ganz hübsch aussehen kann.
Dieser Zug nach Heerlen (Niederlande) steht im Aachener Hauptbahnhof, und ich mag die Reflektionen die man auf dem Zug sieht. Wie immer handelt es sich hier um die Baureihe 643.2, was heißt zweiteilig, mechanische Kraftübertragung, Einstieg 780 mm über Schienenoberkante und von der DB verwendet für das Euregiobahn-Netzwerk mit besonderer Farbgebung.
0 Comments
New comments can no longer be posted because it got to annoying to fight all the spam.